In Mold Decoration
Providing fully vertically integrated In Mold Decoration since 1999: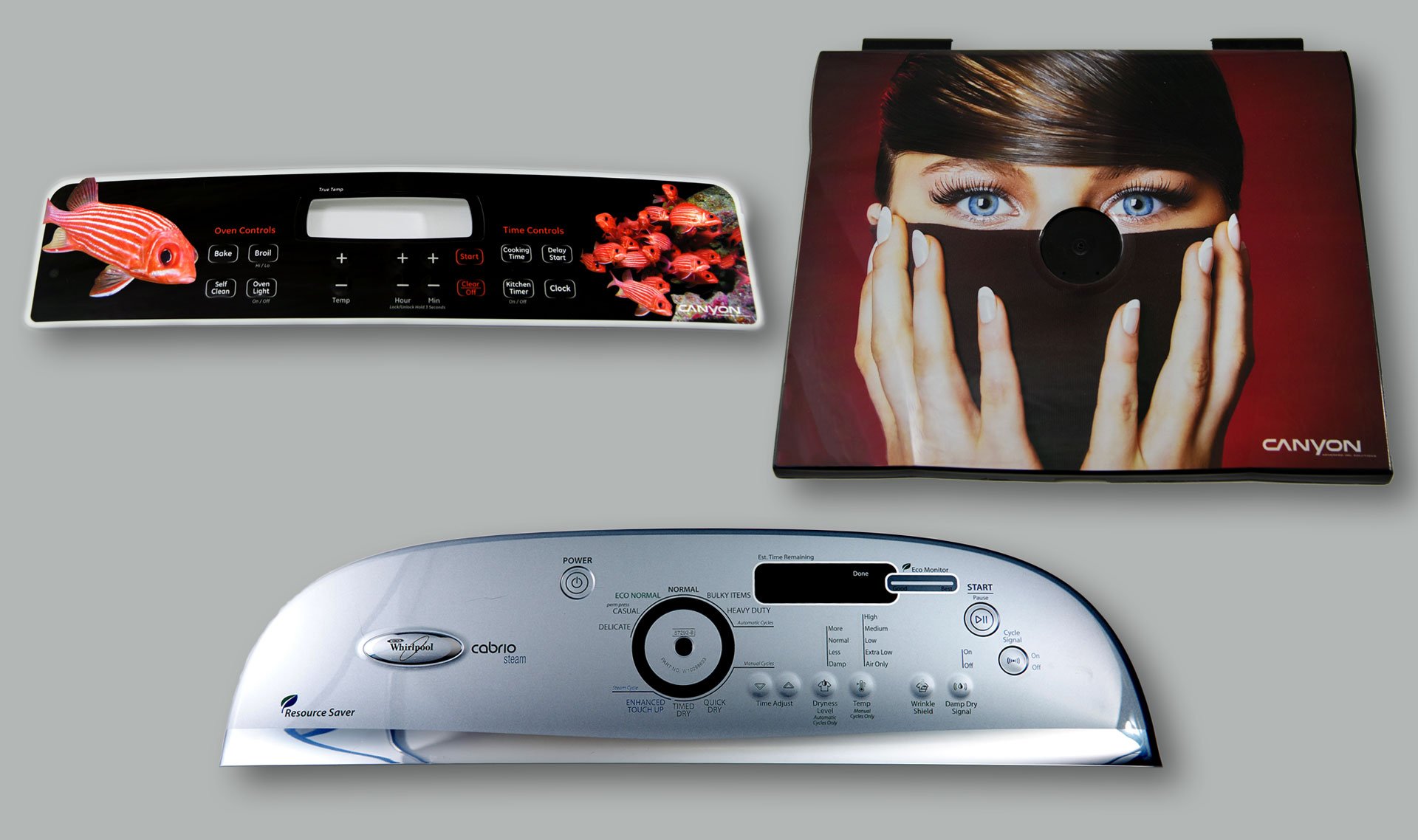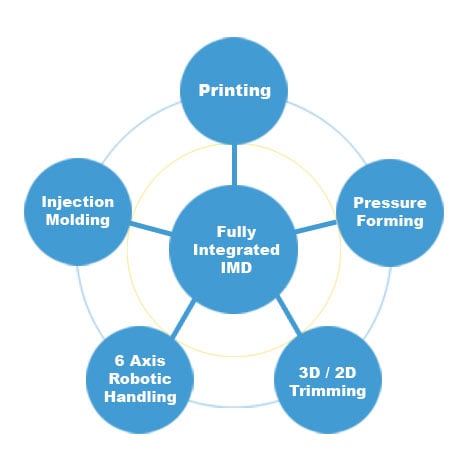 We have developed a system for IMD to ensure quality and consistency across all IMD disciplines which includes Printing, Forming, Trimming, Robotics, and Injection Molding all under one roof in San Diego, California.
We can support you from your initial prototyping to high volume production in the millions of parts.
Benefits of IMD technology:
Full second surface decoration
Superior quality
Superior durability (clear film protects inks)
Ability to decorate 3 dimensional parts
A wider range of graphic capabilities than other decoration methods
A wider range of part design options than other methods
Competitive cost
Advantages of working with Canyon
18 years of experience in IMD-We've seen and created solutions for hundreds of problem parts.
Our single source program helps you avoid fragmented supply chains and facilitates speed to market
Our molder partnering program allows you to certify the tools and process at Canyon prior to releasing the project to your molding partner or contract manufacturer to minimize challenges in mass production.
Our technology center and production facility in San Diego, California is designed to provide you:
Leading edge technology
Engineering support
Quick Turn Prototyping
Speed to market
High yield
Fully vertically integrated high volume manufacturing.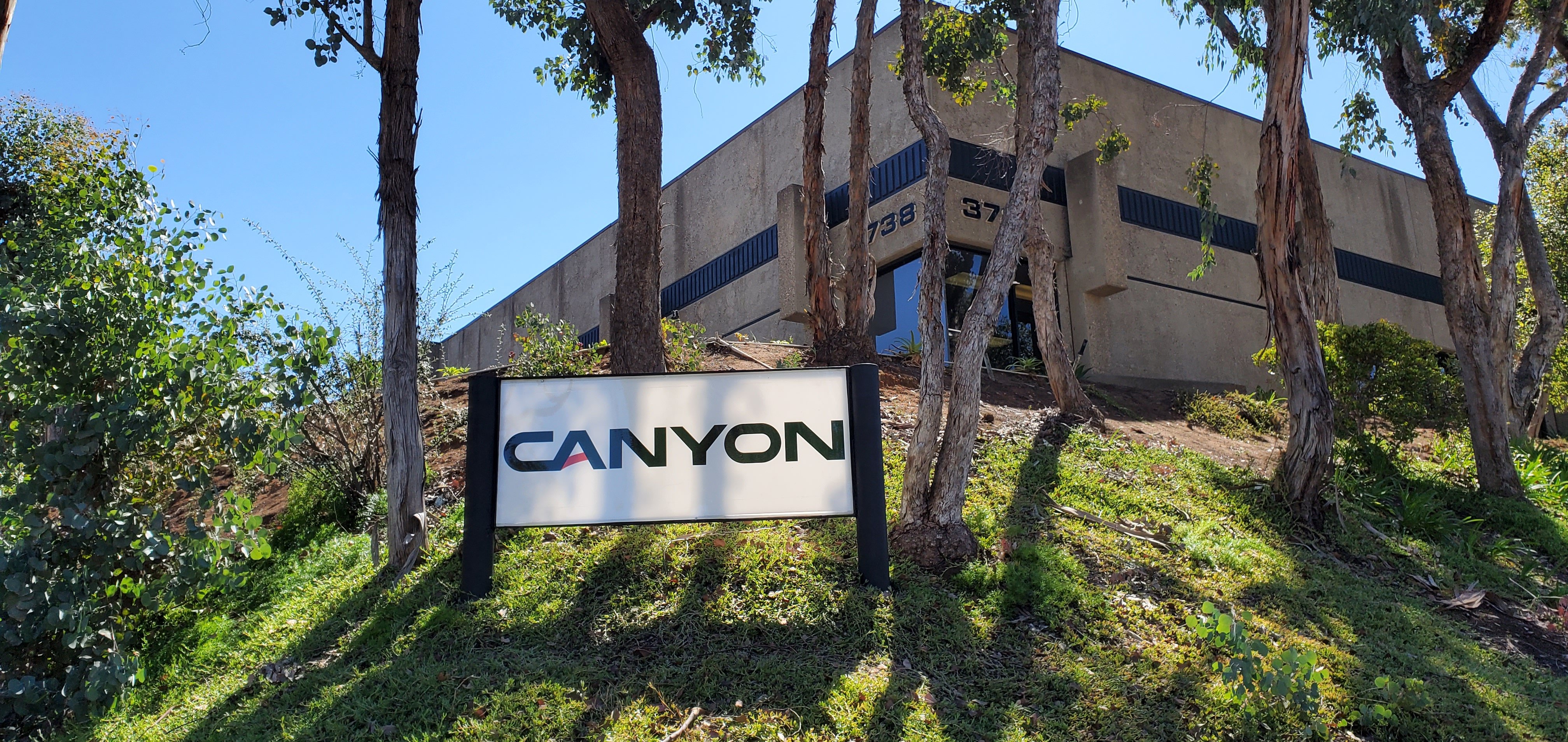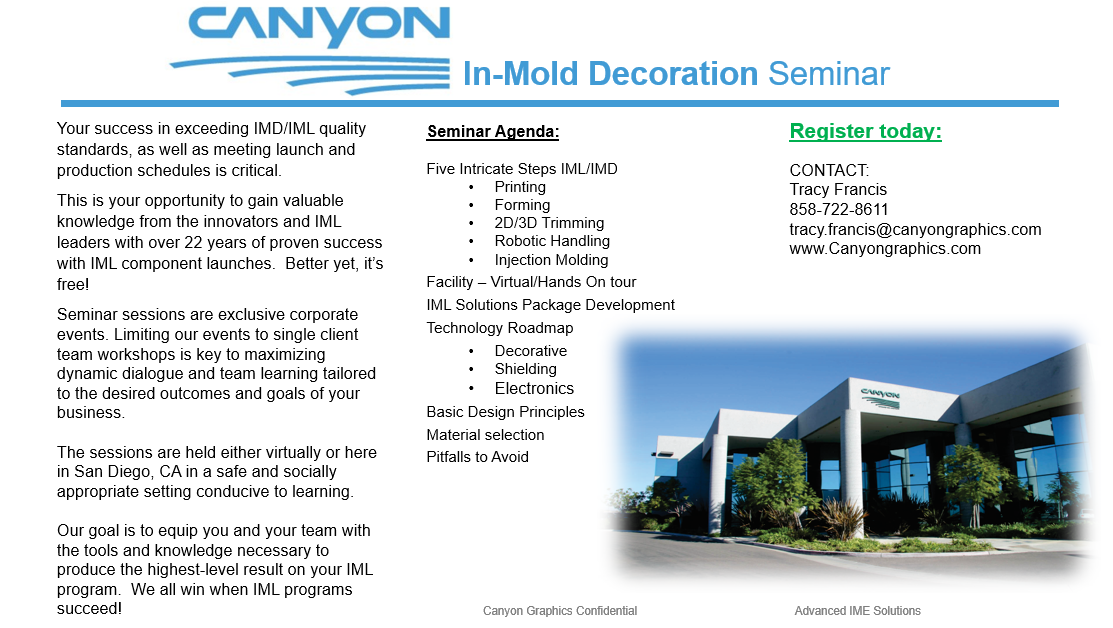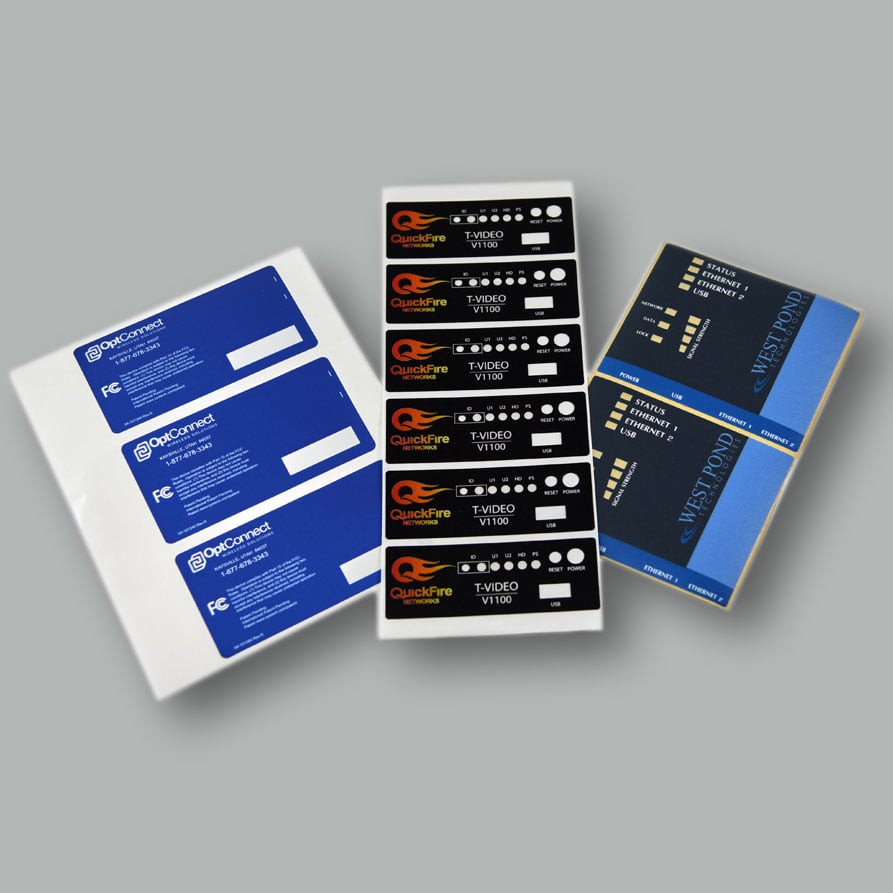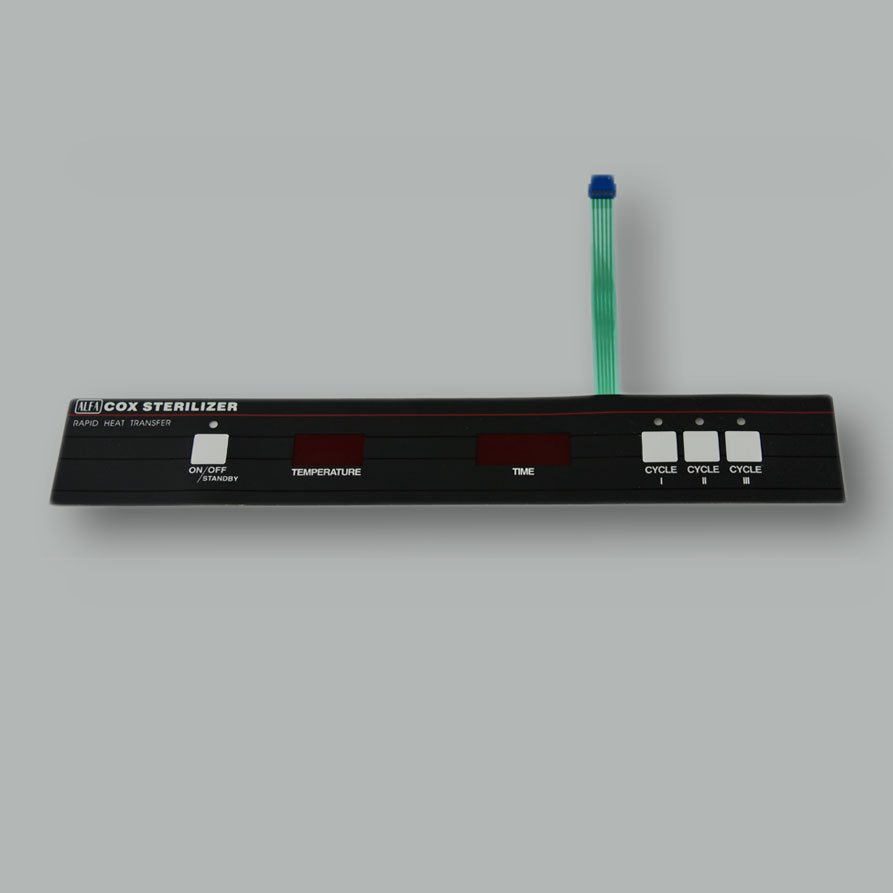 Labels
Decals for Automotive Applications
IML Control Panels
IML Buttons
IML Display Lens Components
Name Plates
Film Components
Lexan Overlays
Display Lenses
Membrane Switches
Resin Doming
Prototype Parts
Instrument Dials
Insulators
Transparent Windows
RF/EMI Shielding
Adhesive Components
Antennas
Die Cut Components
Hydro Forming
Metal Photo Etched Parts
Embedded LED Displays
Gaskets
LED Film Light Guides
Foam Seals/Gaskets
Etched Copper Films
Air Baffles
Custom Laminates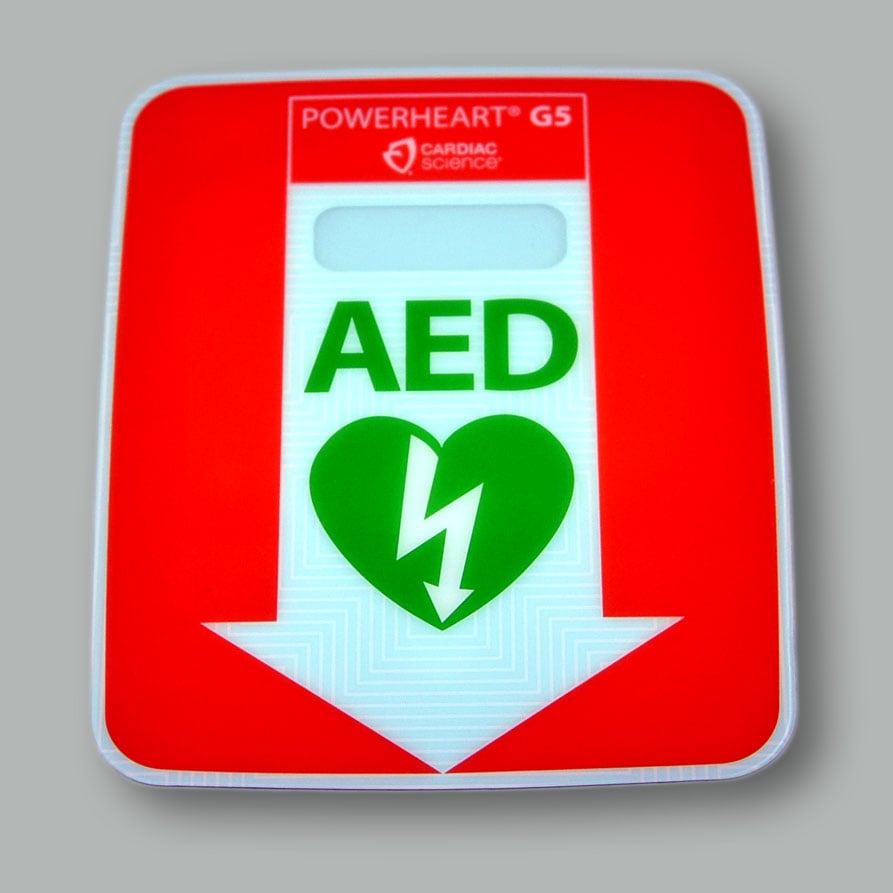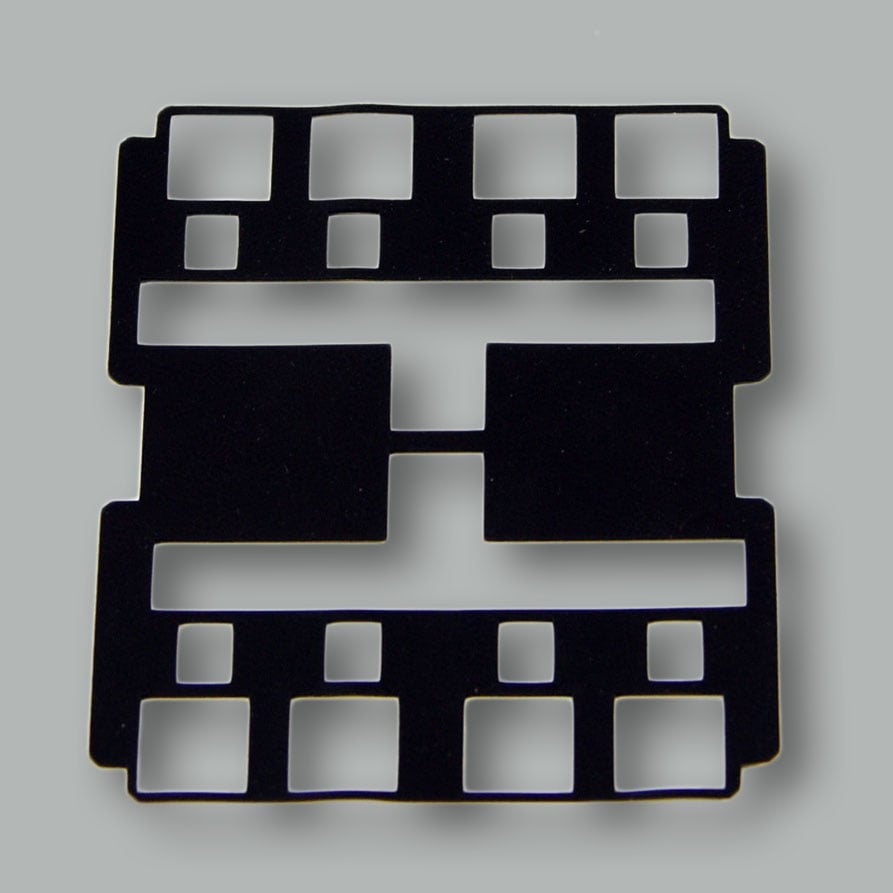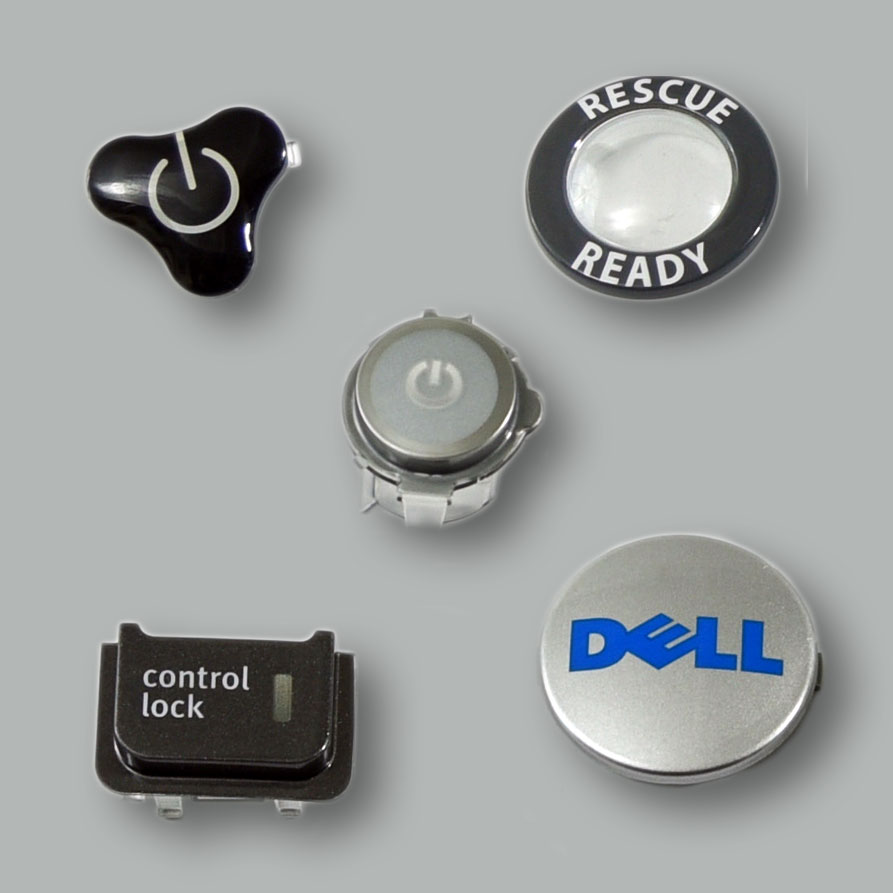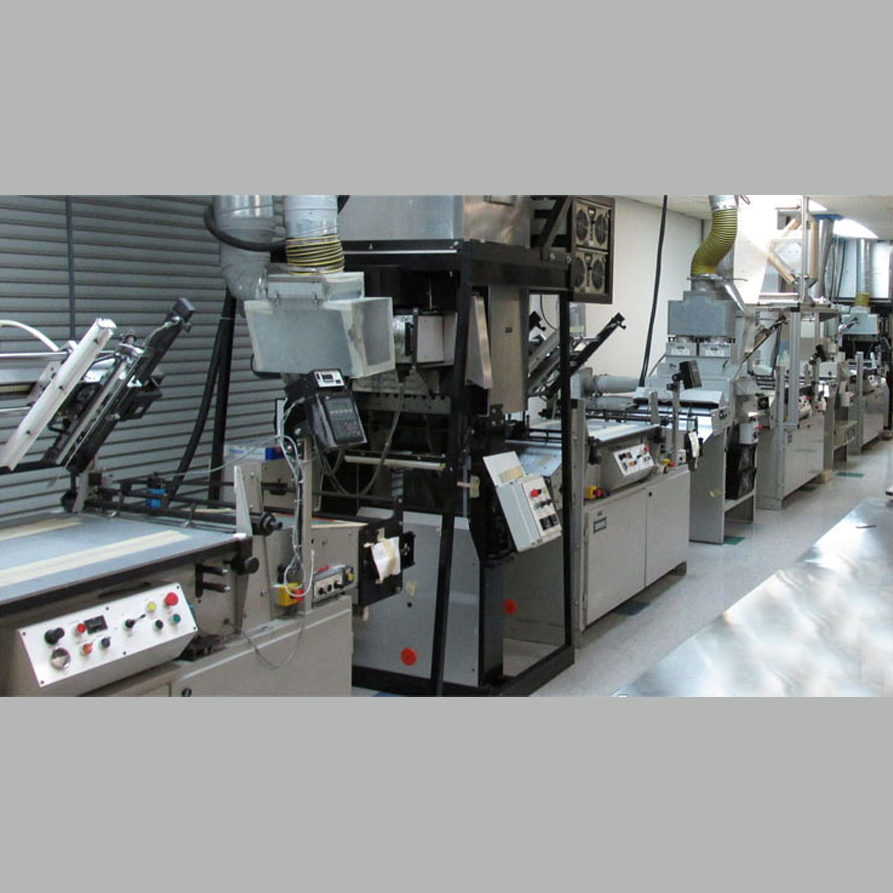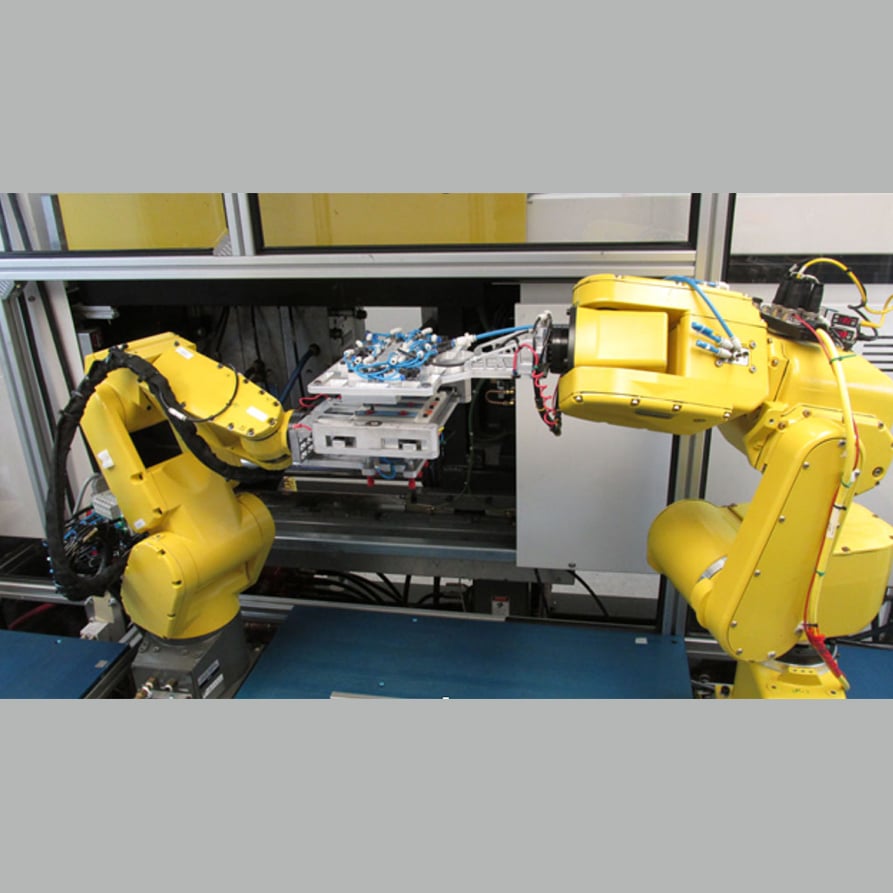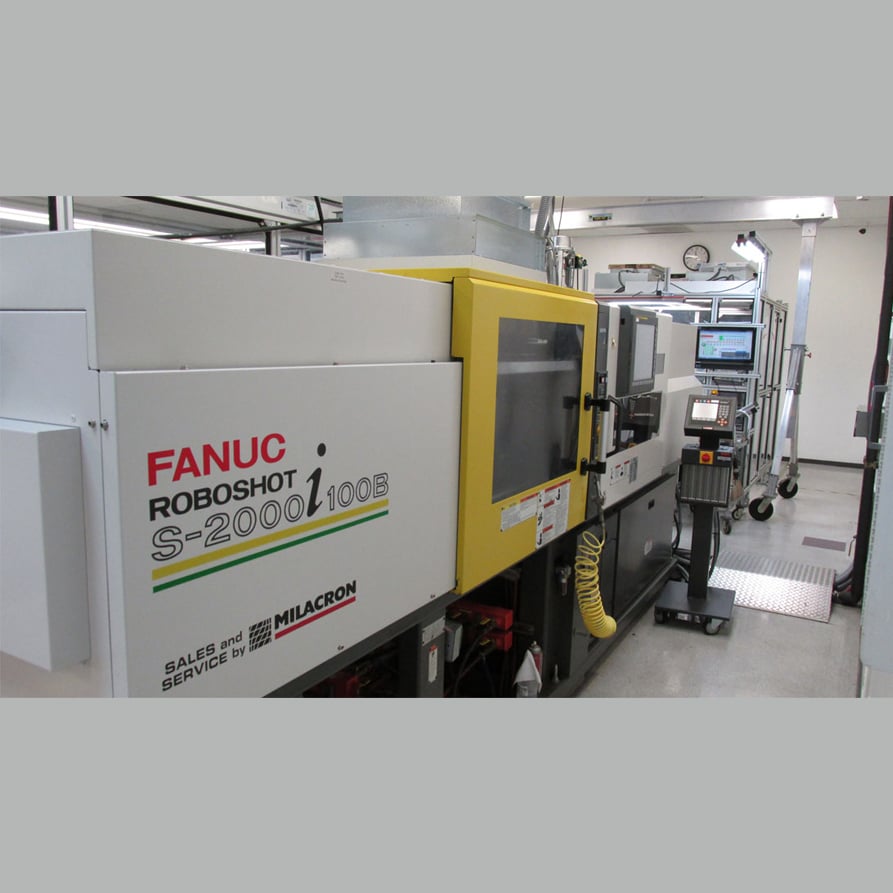 Printing
Precision Screen Printing
Flexographic Printing
Digital on demand printing
Fabrication
Die Cutting
Laser Cutting
Plotter Knife Cutting
Lamination
Thermoforming
2D and 3D Trimming
Robotic Automation
Injection Molding
Single Shot
Insert Molding
Multi-Shot Over Molding
Film Insert Molding (single and multi shot)
Robotics Parts Placement and Removal.
Company
Canyon Graphics was founded in 1981 in San Diego, CA as a specialty printing company. Today we provide our expertise in printing, thermoforming, 3D Trimming, 2D precision cutting, lamination, and injection molding to customers all over the world.
We have a reputation with our customers as problem solvers and look forward to designing solutions for your most challenging parts.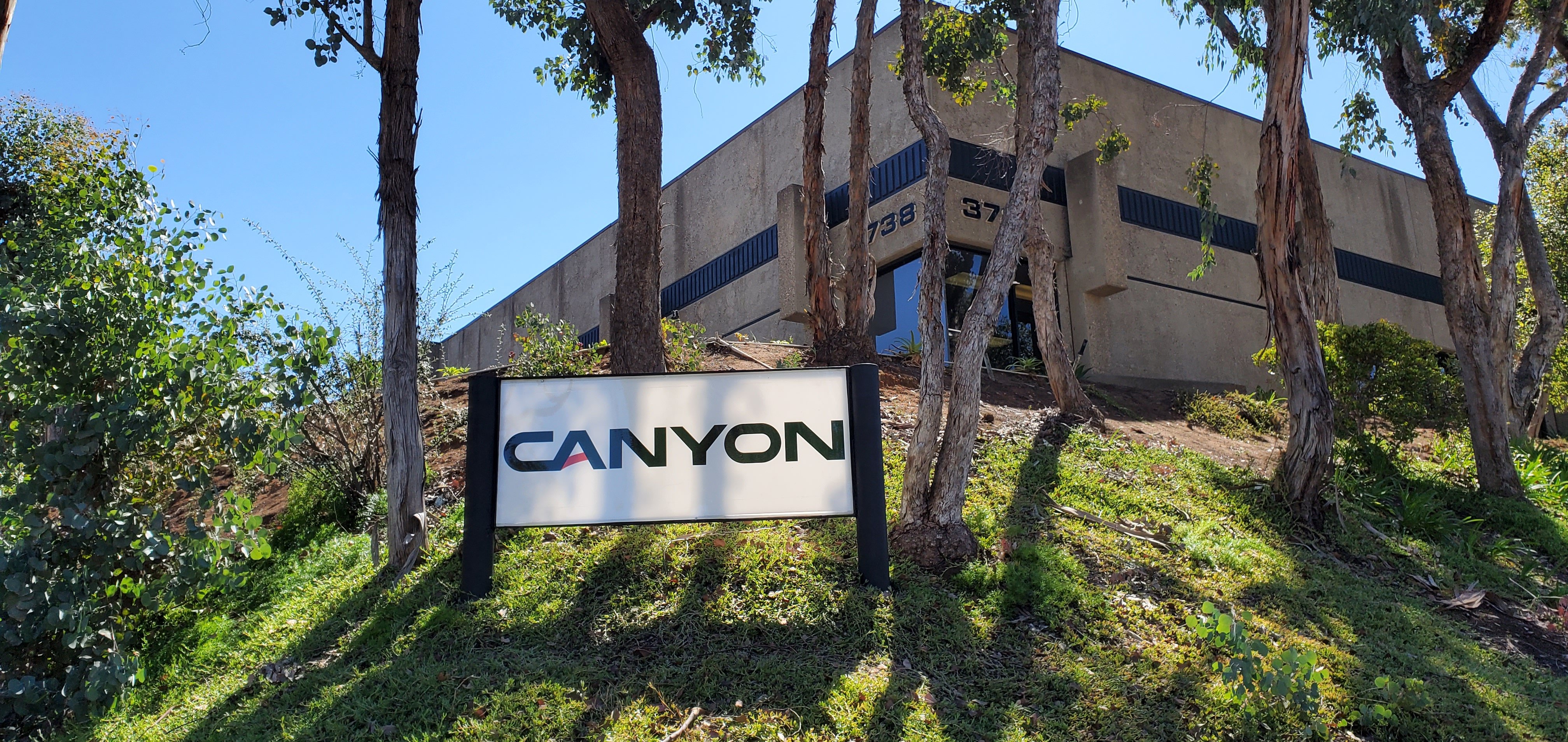 Mission
Our Mission is to lead the custom manufacturing industry in exceeding our customer's expectations for quality, service and delivery by providing innovative engineering solutions for product identification, fabrication of components and related products.
Vision
Our Vision is to maintain an international presence as a leader in In-Mold Decoration (IMD) and to extend our custom manufacturing services beyond our existing lines of products. We will continue to pursue new emerging technologies and unique applications where we can apply our expertise in custom engineering solutions.
Quality
Canyon Graphics is ISO 9001 Certified by DNV GL Business Assurance, an ANAB Accredited Certification Body for quality management systems. Our commitment to ISO Standards and continuous improvement ensures that our services and products will meet your customer requirements consistently.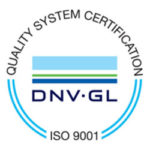 Quality Policy
Canyon Graphics is committed to exceeding our customer's expectations for quality, service and delivery every day.
In addition Canyon Graphics is a UL Authorized Label Supplier. We are environmentally conscious and proactive with identification from CERS, RoHS compliant and Prop 65.